ACT REPAIR SERVICES
Welder & Welding Equipment Repair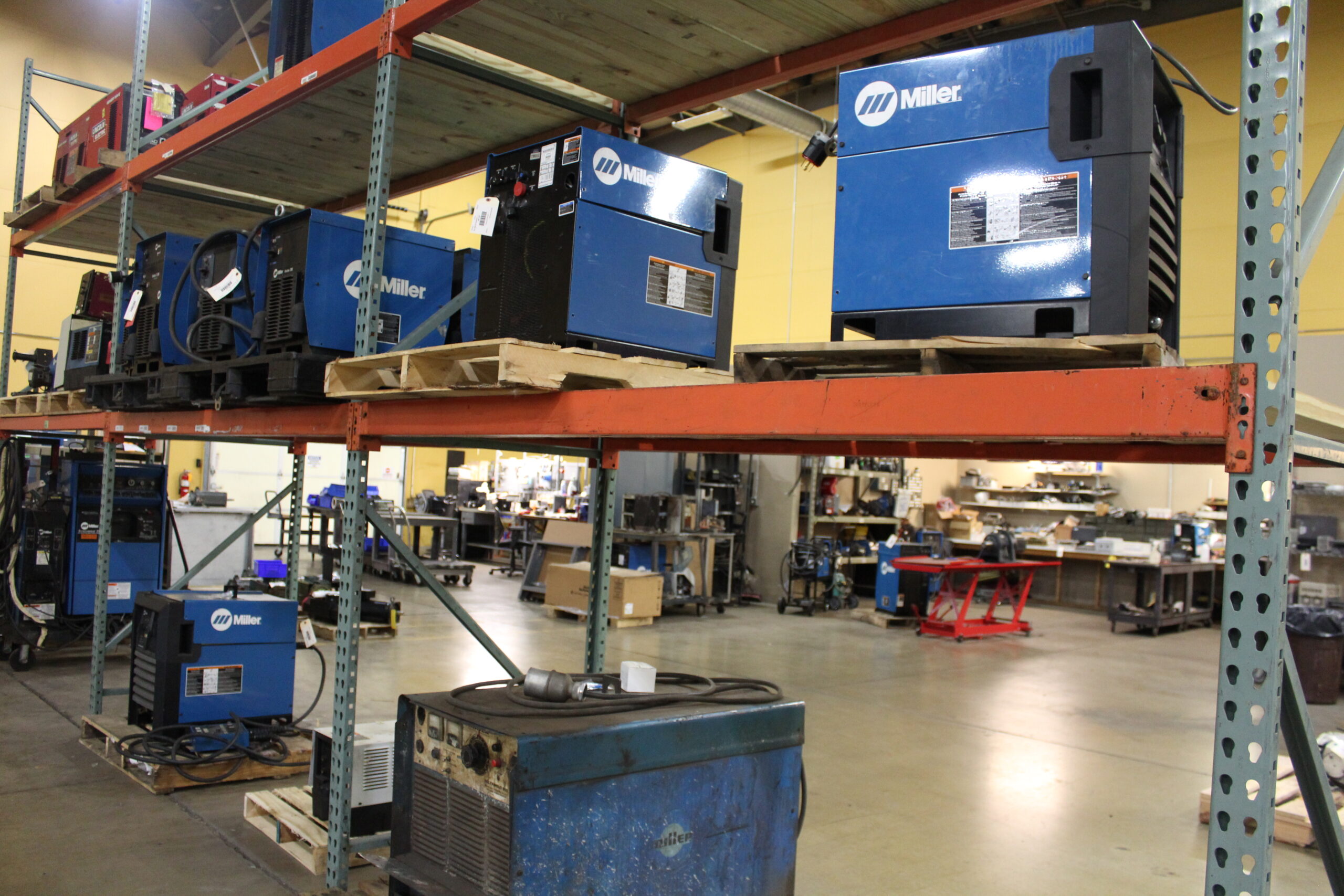 Automation & Control Technologies – Your Trusted Welder Equipment Repair Center
Factory Authorized Repairs for Leading Brands 
At Automation & Control Technologies, we take pride in being a factory authorized repair center for the industry's leading welding equipment brands. Our expertise extends to 
Miller

 

Lincoln

 

Hobart

 

Nippon

 

Square D

 

Weldtronic

 

Thermal Arc and more

 
With years of experience, our technicians are dedicated to providing top-notch repair services for a wide range of welding products. 
Our Specialized Services
Welder Equipment Repairs 
Whether you have Miller, Lincoln, Hobart, or other welding equipment, we've got you covered. Our skilled technicians have the knowledge and experience to handle a variety of issues, ensuring that your equipment is restored to optimal working condition. 
State-of-the-Art Welder Load Bank 
We utilize a state-of-the-art welder load bank to perform rigorous load tests on our repairs. This cutting-edge technology allows us to assess the functionality and reliability of the repaired equipment, ensuring that it meets the highest standards. Your satisfaction and the longevity of your equipment are our top priorities. 
Electronics Lab for Complex Issues 
Our well-equipped electronics lab is equipped with advanced tools and resources to isolate and address even the most challenging electronic issues. We understand the complexity of welding equipment electronics, and our lab is designed to diagnose and repair these components with precision. 
Beyond Welders: Additional Products We Repair 
In addition to welders, we offer repair services for a variety of welding-related products, including: 
Wire Feeders 
Trust us to handle the repair of your wire feeders with the same level of expertise and commitment to quality that we apply to welders. 
Plasma Cutters 
Our technicians are skilled in repairing plasma cutters, ensuring that your equipment operates efficiently and reliably. 
Inverters 
If your welding inverters are in need of repair, our team is ready to provide reliable and efficient services to get your equipment back in working order. 
Engine Drives 
Count on us for the repair of engine drives, ensuring that your equipment performs at its best in various applications. 
Welder Circuit Boards 
Our expertise extends to the repair of welder circuit boards, addressing issues and ensuring the smooth operation of your welding equipment. 
Why Choose Automation & Control Technologies? 
Factory Authorized: As an authorized repair center for leading brands, we adhere to manufacturer standards and specifications.

 

Quality Assurance: Our welder load bank and electronics lab enable us to perform thorough testing, guaranteeing the quality of our repairs.

 

Experienced Technicians: Our skilled technicians have the knowledge and expertise to handle a wide range of welding equipment repairs.

 

Comprehensive Services: From welders to wire feeders, plasma cutters, inverters, engine drives, and welder circuit boards, we offer comprehensive repair services.

 
Trust Automation & Control Technologies 
for reliable, efficient, and factory-authorized 
welder equipment repair services. 
Contact us today to schedule your repair 
or inquire about our services. 
28210 Cedar Park Blvd.
Perrysburg, OH 43551
P: 419-661-6400 
ACT provides Lincoln Electric warranty and non-warranty repair service. We service all brands of welding equipment – large or small.