ACT REPAIR SERVICES
Servo Motor Repair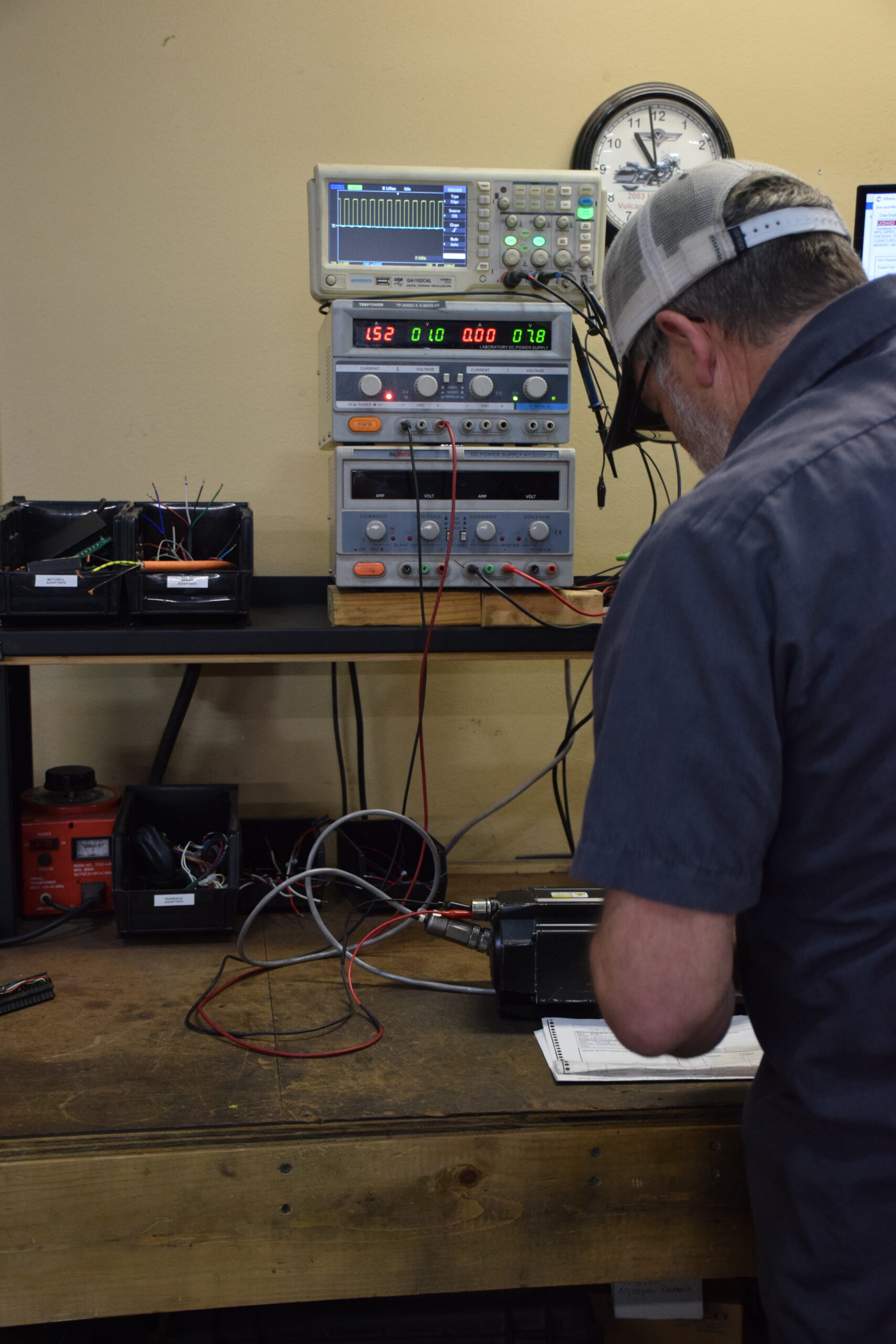 We are a dedicated Servo Motor Department.
Here at ACT, our technicians are artfully trained to diagnose and repair each servo motor using proprietary techniques; this ensures the proper operation of the motor according to the manufacturer's specifications. Each motor goes through a thorough testing procedure to determine the motor malfunction. This entails a complete teardown, repair, and post-test to bring the motor operation up to proper specs. Each repair will also include a complete evaluation report outlining the motor's condition upon arrival, with motor tests performed to determine the condition of the rotor magnets, stator windings, and bearings.
Winding tests are performed using the PdMA hardware and software tools. Motor CEMF and brake torque is also tested and compared with known data. The feedback device is tested using proprietary Mitchell hardware and software equipment to evaluate the feedback device(s) condition. The results of those tests, any pertinent datasheets, and daily job notes pertinent to the repair will be included with the repair.
IN-DEPTH TESTING PROCESS
We utilize the Mitchell Equipment diagnostic and repair system

Initial back-drive testing alignment verification

Verify breakdown condition under "real life" full load conditions

Record test data including winding waveforms, feedback signals, reverse generated voltage readings, shaft, and encoder alignment data
QUALITY REPAIR METHOD
All bearings are replaced with NEW bearings

We verify feedback devices to OEM specification

In-house machining center that can re-machine the end bells, shaft, and motor housings
Full motor testing capabilities with balance & rewind done in-house.
Download Servo Motor Line Card
ACT provides Servo Motor repairs for all your Servo Motor needs.